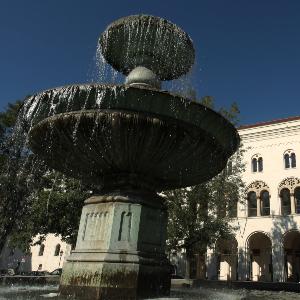 CAS Board and Members
The CAS members particularly include LMU recipients of renowned research awards and spokespersons of significant research cooperation projects.
Regular Members
CASʾ circle of members includes LMUʾs Nobel and Leibniz laureates, spokespersons of the graduate schools and clusters, spokespersons of the universityʾs collaborative research centers and groups as well as appointed research professors. Membership is the prerequisite for becoming a board member or director of CAS.
Young Center
The Young Center is home to outstanding young LMU researchers. These include recipients of renowned advancement awards and scholarships (e.g. ERC Starting Grants and Heisenberg Scholarships) as well as LMU Research Fellowships. In order to encourage interdisciplinary networking among the members of the Young Center, the creation of multi-faculty work groups is actively supported.