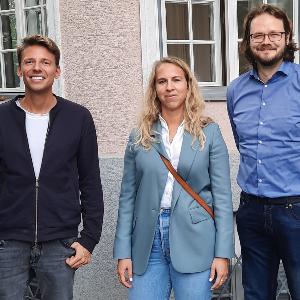 Junior Researchers in Residence
The support program for young researchers of the Center for Advanced Studies at LMU is aimed at LMU postdocs from the fields of humanities, cultural studies and social sciences.
Postdoctoral Researchers at CAS
Those granted the status of a Junior Researcher in Residence receive a working space in the Seestrasse building and access to the comprehensive facilities offered by CAS. Workshops and conferences can be held in connection with the respective research projects, and visiting fellows both from Germany and from abroad can be invited.
The program includes the possibility of reducing or removing teaching duties, for which the respective department is compensated by CAS.
Your contact for the postdoctoral programs at CAS
Dr. Simone Glasl
Academic Coordinator
Postdoc Programs
Current Junior Researchers in Residence